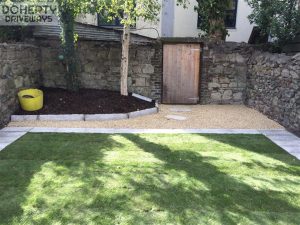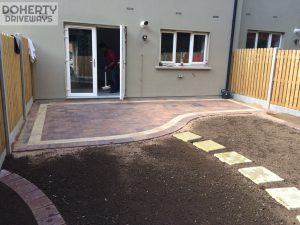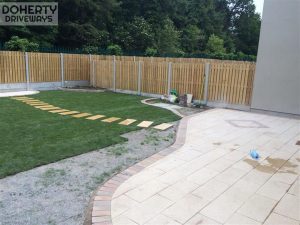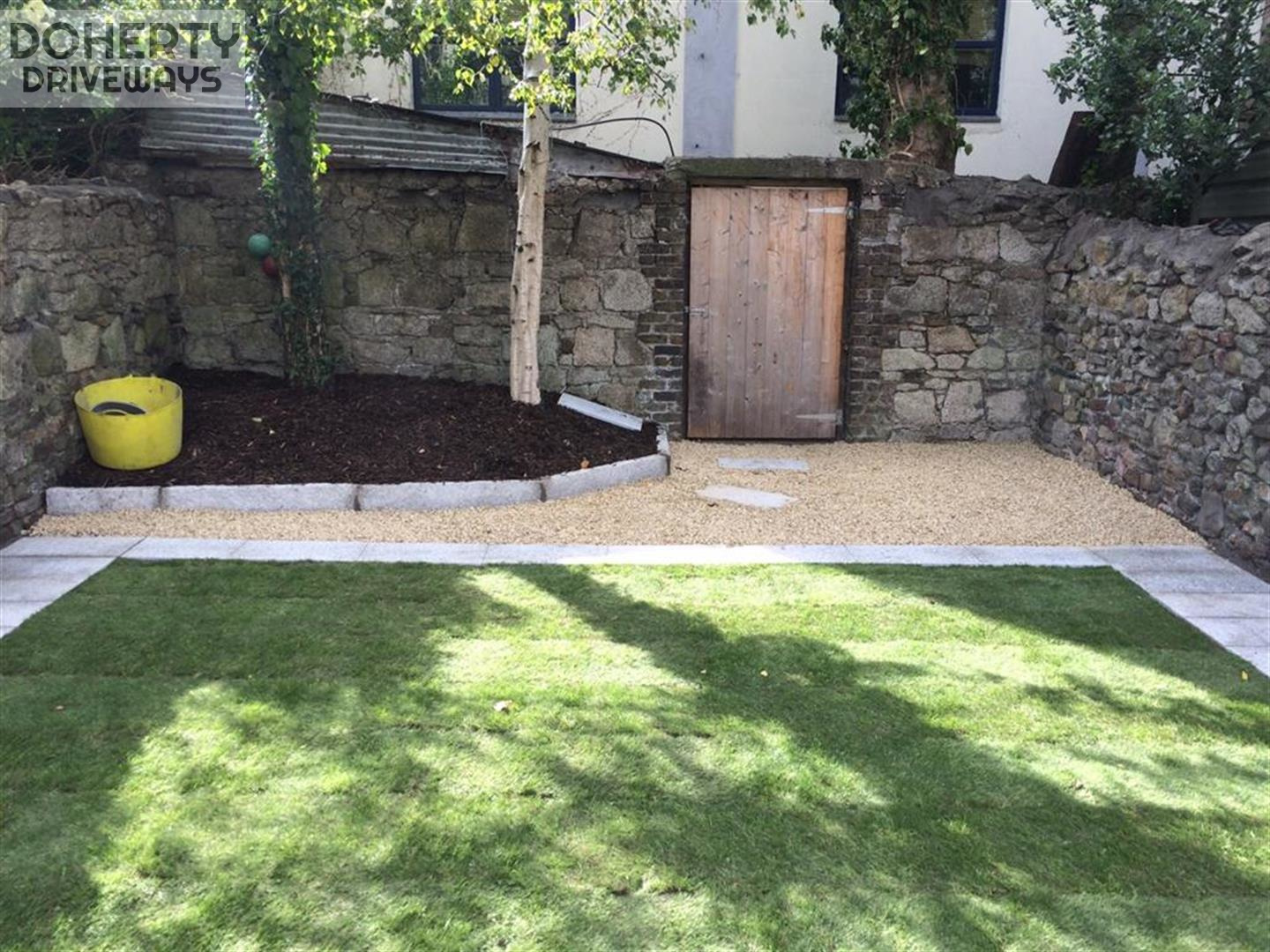 Affordable and quality driven patio contractors for Co. Limerick. Experts at installing all types of patio and garden areas in Limerick. Free estimates, all work backed by written installation guarantee. Unbeatable value when you use Doherty Driveways as your patio contractor in Limerick.
Doherty Driveways is a family run business specialising in building beautiful landscape, garden and patio areas. We provide a range of patio and garden services to suit any budget. We offer a professional and reliable service with years of experience and expertise.
We provide a selection of samples and materials for our customers to choose from and offer advise every step of the way. We work with our customers to ensure their vision and end result is created.
LIMERICK PATIO'S
As a patio and landscape company that are skilled at building patios in Limerick, we take pride in our accreditation and the high standards we set when installing new patio and garden areas. Our landscape team has installed a huge range of patio style and hard landscapes in Limerick. We only use a high quality range of materials for our customers to ensure a long lasting and durable landscape and patio area in Limerick.
We offer a range of Limerick patio choices from repairing damaged landscaping areas to installing a new garden or patio area. We can provide options on the style of patio, from standard paving to flagstones, natural stone, granite and more. Being Limerick patio contractors, we can help you in choosing the right design and style to suit your home and provide options for your landscaping budget as well.
GARDEN PAVING
Let Doherty Driveways create a tailored outdoor area at the back of your home by creating decorative walkways, replacing lawns, installing privacy wooden fencing, walling, seating areas, ponds and more.
We can go through the large options available during our free quotation and provide you with options that will suit your budget. We use a wide range of driveway paving and patio paving styes to ensure a quality and beautiful finish.
Call the patio experts at Doherty Driveways today for a free no obligation visit where we can discuss your landscaping requirements and provide you with ideas on installing a patio or new garden area at your home in Limerick.
PATIO AND GARDENS
Every patio or hard landscape area can be made using different types of manufactured or natural materials. The most standard type of patios and garden areas are built using manufactured products from a quality supplier like Kilsaran and Tobermore. If you are looking to make your patio stand out even more, we would recommend a natural stone option.
Garden Paving

Garden paving is the most common option. Usually laid on a screeded sand, it is durable and can be tailored to any shaped patio area. Multiple styles and colours available along with textures. We can provide samples of paving products during our free visit.
Flagstones
Garden and patio flagstones are the next most common patio and garden area flooring, wide range of colours and styles available. Textured and smooth. We lay most flagstones on a semi dry bed of mortar to ensure a grip. Jointing of flagstones depends on the style and type of flagstone picked for your garden.
Natural Stone

Very common in older properties and the most durable out of any of the options. Can be cleaned right back to original condition even after 20 years! Natural stone options are as the name implies sourced from nature and the strength, colour, texture runs right through them. Granite, sandstone, limestone and slate are some of the options. We always lay these on wet mortar bed because of the weight of them. Grouting is done using a Geo-fix grouting compound to ensure stability.
EXPERT GARDEN AREA AND PATIO AREAS INSTALLED IN LIMERICK
PATIO CONTRACTORS IN LIMERICK
QUALITY OF WORK

VALUE

CUSTOMER SERVICE
Patio and Hard Landscaping
Call the experts today at Doherty Driveways for a free quotation on building a new patio or hard landscape area at your home in Co. Limerick.